I have three brand new kits to show you today!! I have had a busy week making some awesome layouts and can't wait to share my designers goodness!!
First I have a 'magical' themed kit by Laurie Scraps. She is still designing kits inspired by her recent trip to Disneyland. I of course am loving it since I have tons of pictures to scrap from our vacation in November. Remember this kit is 20% this week only!!!
Here is my layout:
Next up is a beautiful new kit by the wonderful Trixie Scraps and her collab partners Bella Gypsy. Though the kit is full of flowers and was designed with girls in mind, the colors & supporting elements in the kit lend themselves well to photos of your little boys, too - and my layout for sure proved that this kit is very versatile.
The bundle and individual pieces will all be on sale for 25% off, this weekend only!
Without further ado, here is a look at the new kit and bundle - Saffron Blues!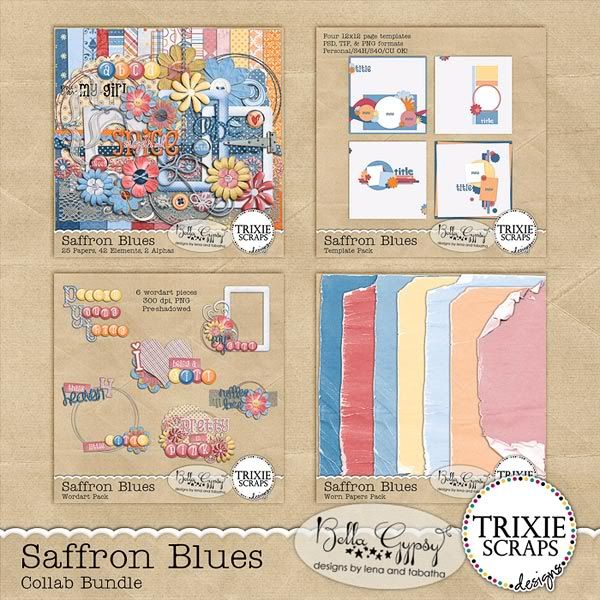 The bundle is a fabulous steal at just $7.49 for a limited time only - it includes the full kit (25 papers, 42 elements and 2 unique alphas - one in four different colors!); a set of four 12x12 page templates (CU OK, too!); coordinating wordart; and a set of shabby, wonderfully worn solid papers!
Here is my layout:
And lastly- Graham Like the Cracker also made a fantastic new kit with her collab partner Jennifer Barrette. Whether it's pool water gently lapping against cool tile or the sea bubbling against your toes, this is the kit for your water photos. With a little bit of mod, a little bit of cottage shabby chic, a mix of paper and realistic elements, Making Waves will showcase your favorite photos in a a variety of ways. I don't have any beach pictures, but I really like how my layout came out in a non beachy way. Check out the amazing bundle: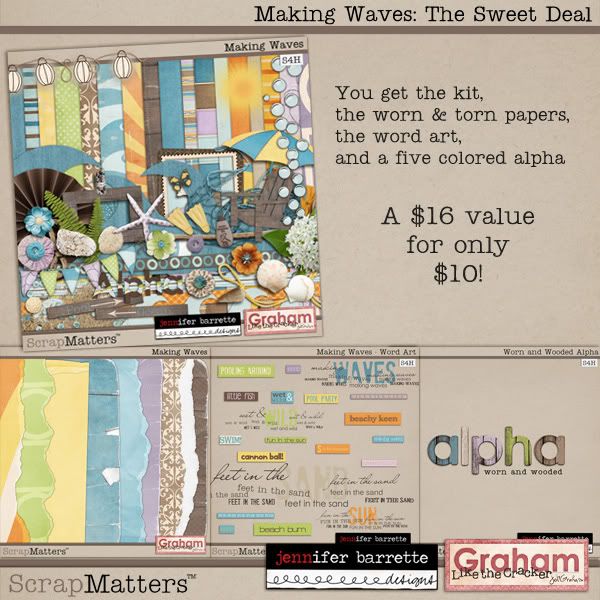 Here is my layout:
Thanks for sticking it out and reading all that. I hope you find a kit or two that strikes you and you have a fun weekend scrapping. Enjoy!!