Today Trixie Scraps has a fantastic new template set base from our incredible CT manager, Bree. They will be 20-30% off in all of her shops between now and the 25th!

Just Journalin' Vol 2 Templates




Available at Trixie Scraps * Scrap Matters * Gotta Pixel * Scrapbook Bytes * Funky Playground


Celebrate with Scrapbook Bytes as they turn 8 and they throw a big party in honor of the occasion!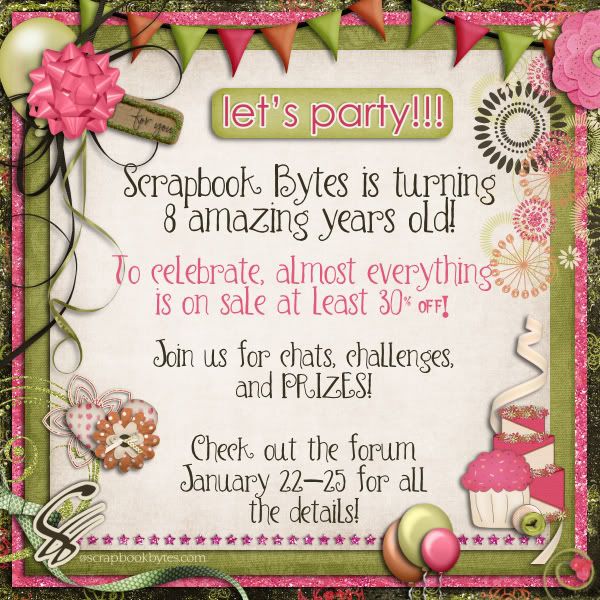 In association with that, Trixie Scraps will be having a 30% off sale in her SBB shop AND, just for fun, shes extended that sale to her Gotta Pixel shop and her personal Trixie Scraps Shop, too!





The sale only lasts for 4 days, so come take advantage of the killer deals before they're over! The fun starts on the 22nd... and don't miss Tracy's challenge at Scrapbook-Bytes on Sunday the 23rd!






I also need to let you in on a BIG contest Trixie Scraps is running right now - you could win a 3-month Guest Spot on her CT! Shes never run a contest like this before and we are really excited to find out who our winner will be... hop on over to my Facebook Page and join us as we're "Going for the Grand!"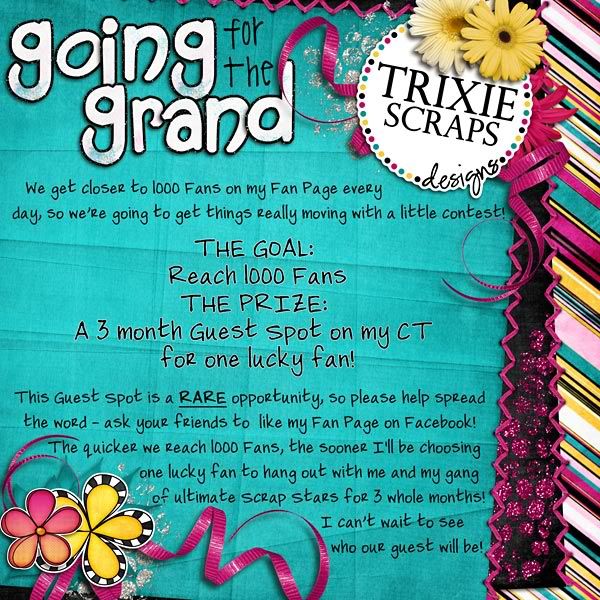 And now- here is my layout: