It's that time again. The leaves are changing color, the weather is getting cooler, and things are starting to feel ... a little bit spooky! That's right, it's time to go haunting! I love this time of year.
One Haunted Evening,
kit has an elegant, sophisticated feel, which you don't often find in a Halloween kit, making it great for photos of both adults and kids alike. It's perfect for masquerade balls, Halloween parties, trips to haunted houses, and so much more.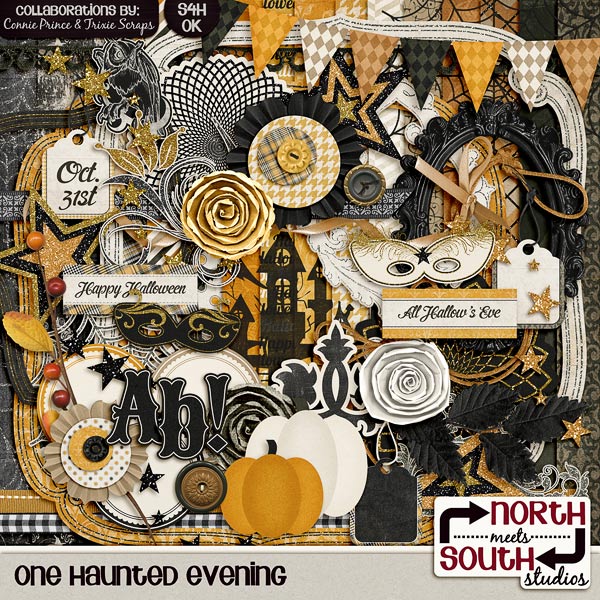 And here is my layout: