OK has it really been that long since I have posted some new fun stuff here?! I think it is the season, everyone is busy. :) However Trixie Scraps has released two different 'build your own' kits to two of her stores! First up this month's Grab a Byte sale at Scrapbook-Bytes. The colors for this one seemed to fit a father/son theme.
Just Like Dad collection
includes great striped, plaid and polka dot papers; lots of stars and fun boy/dad themed wordart; some embossed, pin-striped cardstock solids; and a basic alpha set in three color variations! You can find each piece for just $1 now through December 19th, only at Scrapbook-Bytes! Each preview below is linked.
Cardstock Pack:
Patterned Papers:
Element Pack:
Alpha:
Here's what it all looks like together: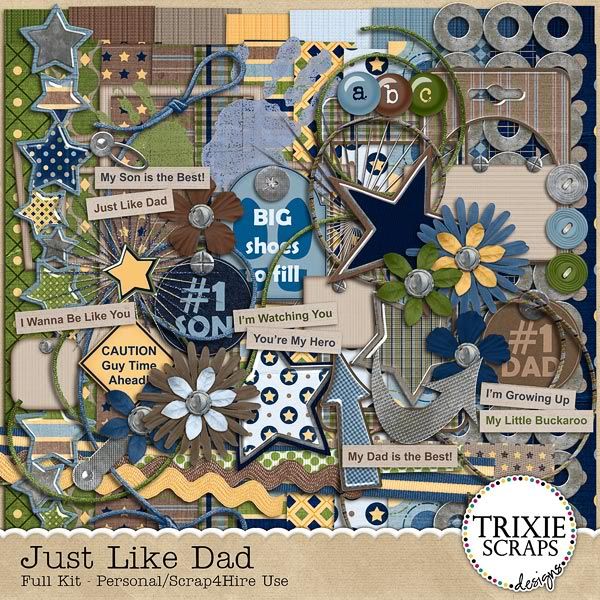 And here is my layout:
Now this second kit might be one of my all time favs!!! The Gotta Grab It sale at Gotta Pixel is back! These four packs are all available for just $1 each now through December 14th!
Introducing Winter on the Mountain:
Embossed Cardstock
*
Patterned Paper Pack
*
Element Pack
*
Worn Plaids Paper Pack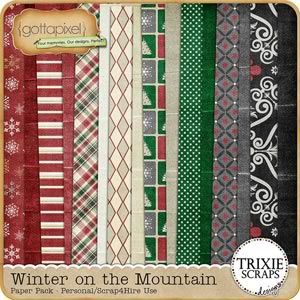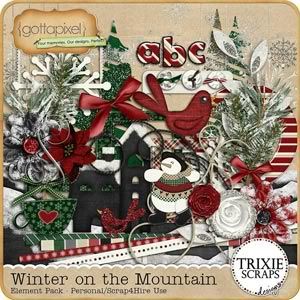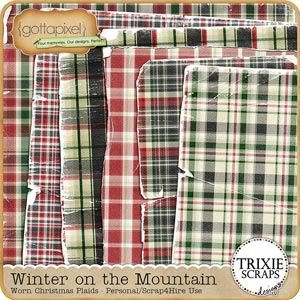 Here's what it looks like when you put all the pieces of the kit together (the worn plaid papers will remain an add-on to the kit after the GGI sale):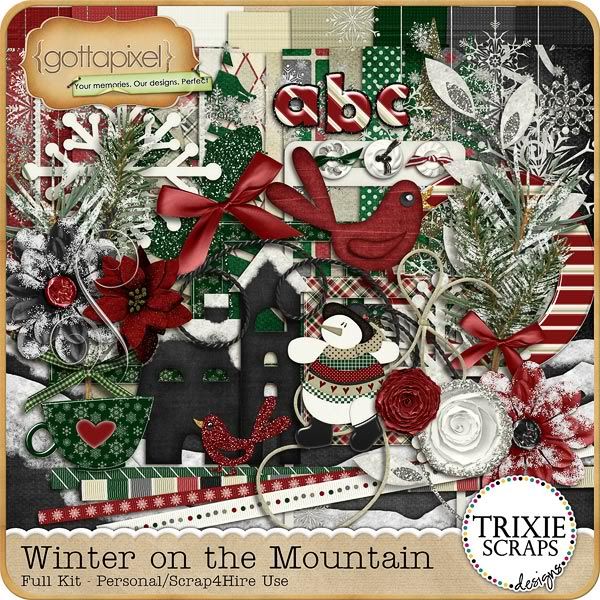 And here is my layout: